Main Content
Our Periodontist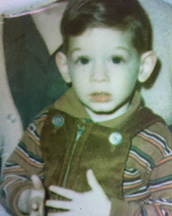 About Dr. Jeffrey Ian Saltz
Graduation 1982 Deering High School, Portland Maine - High Honors
1982: Selected to Case Western Reserve University 6-Year accelerated Dental Program
1986: BS Case Western Reserve University
1988: DDS Case Western Reserve University
1991: University Of Kentucky- Residency and Specialty in Periodontics
Dr. Jeffrey Ian Saltz is originally from Portland, Maine. He attended Case Western Reserve University's advanced, Six-Year Dental Program, graduating from dental school in 1988. He practiced general dentistry for one year in Portland, Maine before attending the University of Kentucky post-doctoral program in Periodontics and dental implants. He has been in private practice since 1991.
Dr. Saltz routinely takes 35-45 hours of Continuing Education per year. He was co-founder of DigiScan Imaging in Portsmouth, NH for computer guided implant surgery and CT imaging for pathology.Dr. Saltz has been involved in numerous local study clubs including multiple Spear Study Groups.
Dr. Saltz specializes in Periodontics, Microsurgery, Laser and Implant Dentistry and Oral Medicine, with an emphasis on comprehensive full-mouth oral rehabilitation. He has lectured nationally on such topics as osseous grafts, crown lengthening and root reshaping, soft tissue plastic surgery, esthetic enhancement, sinus and ridge augmentation, dental implants, CT Scan and 3D imaging. Dr. Saltz has been a guest lecturer at the University of Louisville and the University of Kentucky postdoctoral programs and New England College Dental Hygiene program. Over the years, Dr. Saltz has been a keynote speaker for many dental companies such as Dentsply, Sulzer/Calcitek, Zimmer, Nobel, Proctor and Gamble, etc. His expertise has been utilized by many companies to test new products prior to their release. Dr. Saltz has also been on the surgical staff at York Hospital in York Maine for numerous years.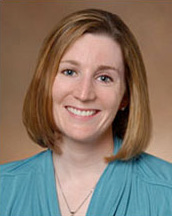 About Dr. Kate Wilson

Dr. Kate Wilson has just returned home to the Seacost area. Dr. Wilson has more than 13 years of practice experience, the last 8 years of which were in Colorado. Although she loved Colorado, she was happy to return home with her husband Patrick to be near family and friends and to raise their two young sons.
Dr. Wilson is a graduate of York High School in York, Maine. She attended Bucknell University and was awarded a Bachelor's degree in Biology. She attended Tufts University School of Dental Medicine for her dental degree. At Tufts she was a recipient of the United States Army Health Professional's Scholarship Program and served for four years in the US Army as a general dentist.Dr. Wilson attended the Periodontal Residency program at the University of Colorado School of Dental Medicine where she was awarded the Robert G. Schallhorn Award for Periodontal Excellence in Academics, Clinical Proficiency, Meritorious Research and Interpersonal Relationships
Over the last 13 years of practice, Dr. Wilson's practice philosophy has remained the same. Like Dr. Saltz, she enjoys working together with her patients and other dental providers to satisfy patient needs by offering a variety of quality periodontal and reconstructive services. With extensive experience, Both Dr. Saltz and Dr. Wilson provide cutting edge treatment including conventional and laser periodontal services, gum tissue esthetic procedures, bone grafting and dental implants. Their goal is to help people save their teeth and to help rebuild the bone and gum tissue that support the teeth.
We are currently accepting referrals and new patients and would be more than happy to see you for an exam and consultation!