A+
A-
A
Main Content
Our Periodontist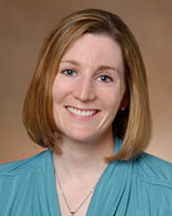 About Dr. Kate Wilson
Dr. Kate Wilson is a graduate of York High School in York, Maine. She attended Bucknell University and was awarded a bachelor's degree in Biology. She attended Tufts University School of Dental Medicine for her dental degree. At Tufts she was a recipient of the United States Army Health Professional's Scholarship Program and served for four years in the US Army as a general dentist. Dr. Wilson attended the Periodontal Residency program at the University of Colorado School of Dental Medicine where she was awarded the Robert G. Schallhorn Award for Periodontal Excellence in Academics, Clinical Proficiency, Meritorious Research and Interpersonal Relationships. Dr. Wilson has been voted to the "Top Dentist" list both in Colorado and in NH since 2012.
Over the last 16 years of practice, Dr. Wilson's practice philosophy has remained the same. Like Dr. Saltz, she enjoys working together with her patients and other dental providers to satisfy patient needs by offering a variety of quality periodontal and reconstructive services. With extensive experience, Both Dr. Saltz and Dr. Wilson provide cutting edge treatment including conventional and laser periodontal services, gum tissue esthetic procedures, bone grafting and dental implants. Their goal is to help people save their teeth and to help rebuild the bone and gum tissue that support the teeth.
About Dr. Jeffrey Ian Saltz
After many years of practice in the Seacoast area, Dr Saltz retired this summer. We wish him the best of luck in the next chapter of his life.