A+
A-
A
Main Content
Adolescents and Periodontal Disease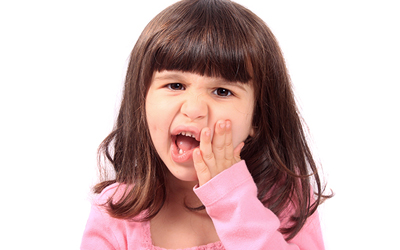 Most people assume that gum disease and periodontitis is an adult disease, but it's quite common in young adults and adolescents. Gingivitis (a mild form of periodontal disease) serves as a warning sign that more serious periodontal issues are on their way. If left untreated, gingivitis can develop into periodontitis, which has some scary health risks and can lead to tooth loss and the spread of infection through the body.
Periodontal Disease in Adolescents
Below are the most common types of gum disease found in young adults or adolescents:
Chronic Gingivitis – Symptoms of chronic gingivitis can include bleeding, red, or swollen gum tissue. Making sure to seek early treatment can prevent gingivitis from developing into a more serious case of gum disease or periodontitis.
Aggressive or Chronic Periodontitis – Chronic and aggressive periodontitis often affects the areas around the eyeteeth and the first molars. This disease is characterized by substantial bone loss.
Generalized Aggressive/Chronic Periodontal Disease – This form of periodontal disease is similar to the one above but is more severe and affects all the teeth and the entire mouth. Symptoms include red, swollen, and bleeding gums as well as severe plaque accumulation around the gum line.
Periodontal disease can change the gum structure of the mouth. These changes can weaken the strength of the gum tissue and the surrounding bone structure, causing teeth to loosen or fall out. If you notice any changes in gum tissue or have concerns about gum disease, it's important that you visit Coastal Periodontics as early as possible. The sooner gum disease is treated, the better the outcome. Our periodontics office is located in Portsmouth, New Hampshire.