A+
A-
A
Main Content
Dental Cavities and Veneers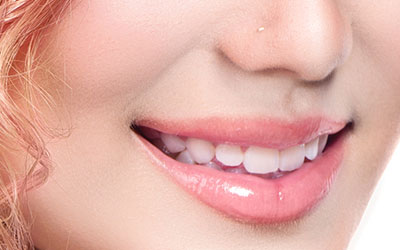 Porcelain veneers are thin ceramic tiles that cover the front of the teeth in order to fix or restore a variety of cosmetic dental issues. They are made of porcelain and attached to the tooth enamel using dental concrete. Dental veneers are a simple and easy way to dramatically enhance the aesthetics of your smile.
However, many people wonder about the likelihood of dental cavities once veneers have been placed. Unfortunately, having veneers won't make your smile immune to the normal dental health issues. This is because while porcelain veneers cover the front surface of the tooth, the rest of the tooth is still just as susceptible to dental problems.
Dental Cavities & Veneers
When we eat and chew food, small particles of food, bacteria, and plaque will begin to accumulate on all the surfaces of the teeth, including the back. As this plaque begins to build up, tooth decay, dental cavities, and gum disease all become possibilities, whether the teeth have veneers or not. Additionally, the plaque can become trapped along the gum line of the front of the teeth leading to gum disease.
Preventing Dental Cavities with Porcelain Veneers
Fortunately, it's quite simple to avoid dental cavities once porcelain veneers have been placed. If you continue with a healthy oral hygiene routine, you'll be preventing cavities no matter what types of dental restorations you have. Below are a few ways you should already be caring for your teeth:
Brushing – It's important that you're brushing at least twice daily for two minutes at a time. Brush gently with fluoride toothpaste and a soft-bristled brush.
Flossing – Making sure to floss at least once a day is the only way to clean food debris and plaque from between the teeth. This is also a great way to prevent gum disease.
Dental Visits – Lastly, make sure you're visiting your regular dentist every six months for a dental cleaning and an exam. Your dentist can also check to make sure your veneers are still in good shape.
For concerns about your gum health, or if you have dental veneers and believe you may be suffering from gingivitis, please contact Coastal Periodontics here in Portsmouth, NH.