A+
A-
A
Main Content
Fluoride & Children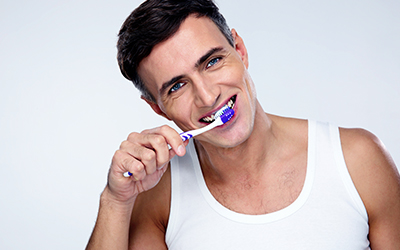 All parents want to help their children avoid dental cavities. While most parents know that fluoride can help prevent dental cavities, it can be difficult to understand healthy vs. unhealthy levels of fluoride and how to make sure your child is getting enough but not too much!
Fluoride & Your Child's Health
Below are a few common questions about fluoride and your child's health:
What Is Fluoride?
Fluoride is a natural compound found in fluorine. Fluoride has been shown to prevent dental cavities from forming and can even reverse the early signs of tooth decay. Dental cavities are formed when the bacteria that feed on the plaque on your child's teeth produce acid. This acid will eat away at the tooth enamel, causing cavities in the teeth. Fluoride helps by preventing the acid from damaging tooth enamel by re-mineralizing, strengthening, and protecting your child's teeth.
How Much Fluoride Should My Child Be Getting?
Around 60% of American households have fluoridated tap water. It should be easy to determine if your area provides fluoridated tap water and, if so, what the fluoride levels are. Healthy fluoride levels in the water should be anywhere between 0.7 and 1.2 ppm. This in addition to a pea-sized amount of fluoride toothpaste should be enough fluoride for your child. If your tap water does not contain fluoride, there are other ways to supplement it for your kids. There are fluoride supplements, fluoridated bottled water, and even fluoride mouth rinse. Check with your child's pediatrician and dentist to see how much fluoride he or she should be receiving and how to make sure they're getting enough.
The best way to make sure your children have healthy teeth and mouths is to practice good oral hygiene and making sure they're visiting their Portsmouth, New Hampshire pediatric dentist every six months for a dental cleaning and a checkup.