A+
A-
A
Main Content
How Celiac Disease Can Impact Your Dental Health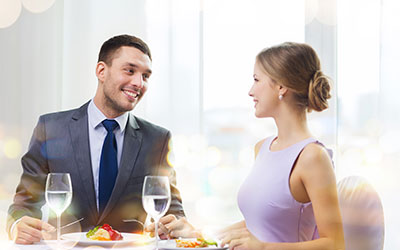 Celiac disease is an autoimmune disease that can cause sufferers to have an intolerance to gluten. When someone with celiac disease consumes food that contains gluten, their bodies will not properly absorb the gluten, leading to damage of the small intestine. Most symptoms of celiac disease will be found in the gastrointestinal tract, but there are a few ways that celiac disease can present in your oral health.
Celiac Disease & Oral Health
According to a study conducted by the European Journal of Internal Medicine, 85% of celiac disease sufferers have suffered from damage to their tooth enamel. This due to the same immune response that damages the small intestine. The immune response also blocks the absorption of Vitamin D, which is an important part of building strong bones and teeth. When the tooth enamel is damaged, the teeth become vulnerable to a number of problems, including dental cavities and tooth decay.
Consuming gluten can also cause the following oral health problems in those with celiac disease:
Canker sores
Tooth discoloration
Excessive production of mucus
Abnormal or misshapen teeth
Pitting of the teeth
Because many of these problems are not reversible, it important for those with celiac disease to avoid gluten. It's also important to practice good at-home oral hygiene and visit the dentist every six months for a dental cleaning and a checkup.
To make an appointment here at Coastal Periodontics for your gum health needs, please contact our Portsmouth, New Hampshire office today.