A+
A-
A
Main Content
How Root Canal Treatment Works?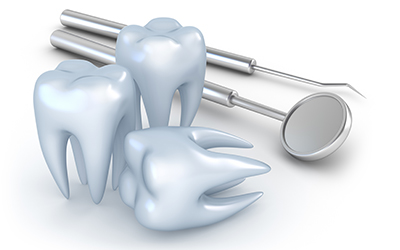 Hearing the word root canal from your dentist probably sends shivers down your spine. While most adults fear this treatment, it is essential to remember that a root canal saves more pain than it causes. Modern dental root canal treatment is nothing to be scared of and is usually similar to a routine filling. It is a minor procedure performed under localized anesthesia to treat a cracked or infected tooth from an injury, genetics, infection, cavity, or issues with a past filling. Depending on the condition of your tooth, an endodontist will finish a root canal within 1 to 2 appointments.
Here's What Happens During A Root Canal:
Step 1 – Your endodontist will start by examining the x-ray of the infected tooth. Once they have thoroughly observed the radiograph, they will administer local anesthesia to dull the pain. After the tooth is fully numb, they'll place a dental dam over it. This is a sheet that isolates the infected tooth and keeps it free from saliva accumulating during the procedure.
Step 2 – The endodontist then creates a small opening at the tooth's crown with an endodontic bur. Next, with an excavator, they eliminate all the infected pulp from the internal canals and pulp chambers while shaping a place for the filling.
Step 3 – Once the space is cleaned, disinfected, and shaped, it is filled with a biocompatible material, commonly gutta-percha. Gutta-percha is placed along with adhesive cement to seal the root canals completely. The endodontist then closes the initial opening on the tooth's crown with a temporary filling.
Step 4 – You'll be asked to visit your general dentist within a week. During that appointment, they'll remove the temporary covering and perform a crown restoration procedure to restore the tooth's original function.
Root canal treatment is a simple procedure that doesn't cause any pain when performed by a well-trained endodontist. If you are searching for reliable and trusted endodontists, feel free to connect with Coastal Periodontics. Our team has years of experience and practice in dealing with endodontic procedures of all kinds. They work tirelessly to ensure that each customer leaves feeling 100% confident and satisfied.