A+
A-
A
Main Content
How to Select Dental Products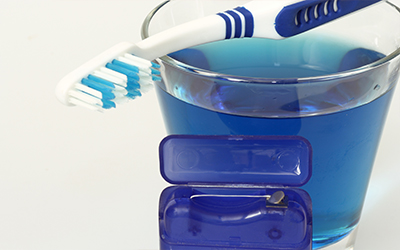 When you shop for a toothbrush these days, you're presented with a huge amount of options. That's not even mentioning floss, toothpaste, and even mouthwash. It can be hard to know which products are right for you.
Selecting Dental Products
Choosing the right dental product combines those that are proven to be safe and effective and those that you prefer. Below are a few things to look for when selecting dental products:
Soft-Bristled Toothbrush – Toothbrushes that have hard bristles can damage the enamel of the teeth over time. Be as gentle and thorough as possible when brushing, including using a soft-bristled brush.
Fluoride Toothpaste – Unless your dentist has told you otherwise, we suggest toothpaste that contains fluoride. Fluoride strengthens the tooth enamel and reduces the frequency of tooth decay and sensitivity. It's also important that your toothpaste features the ADA Seal of Approval, which ensures that the toothpaste formula is effective and safe.
Floss – Flossing is a crucial part of any oral hygiene routine and is the best way to prevent gum disease. You have many choices where the floss is concerned, whether you prefer waxed or unwaxed, nylon or silk, flavored or not. You also have floss holders and interdental cleaners to make flossing even easier! In the end, it doesn't matter which type of floss you use, as long as you floss at least once per day!
When choosing the right dental products for your family, you should first follow the above guide to narrow down your choices and then use personal preference to select one from the list.
If you're concerned about your gum health or if you're worried that you're not flossing effectively, please contact Coastal Periodontics. Our gum health office is located in Portsmouth, New Hampshire.