A+
A-
A
Main Content
Preventing Dry Sockets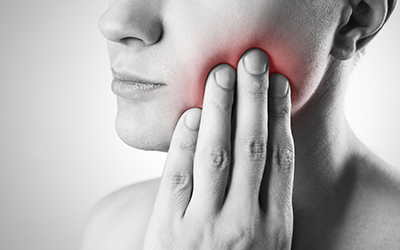 After a tooth is extracted, there's a risk that you'll develop a condition known as 'dry sockets.' This condition is very painful and can be treated, but it's important to do all you can to prevent dry sockets from occurring in the first place.
What are Dry Sockets?
Dry sockets begin once an adult tooth is extracted and the nerve or bone in the empty socket becomes suddenly exposed. During the proper healing process, a clot will form to protect the empty socket. However, if something happens to dislodge this clot, the area becomes prone to infection. This is what is known as a dry socket.
A certain level of pain is normal after teeth are extracted. However, if the pain worsens, becomes intolerable, or radiates out toward the ear, it's important to contact your dentist as soon as possible.
Dry Socket Risk Factors
A few things can put you at a higher risk of developing dry sockets. These include:
Smoking cigarettes or chewing tobacco
Using hormonal birth control
Having a history of dry sockets in the past
History of poor oral hygiene
Taking blood-thinners
Avoiding Dry Sockets
When you have teeth extracted, make sure to take any antibiotics prescribed to you by your dentist. He or she will also provide you with a list of instructions that will likely include:
Avoid drinking from straws
Avoid smoking for at least 72 hours after the extraction
Avoid alcohol, warm beverages, and crunchy food
Do not rinse the mouth for at least 24 hours
If you are concerned that you may be suffering from a dry socket, please contact Coastal Periodontics here in Portsmouth, New Hampshire.