A+
A-
A
Main Content
What is Bone Grafting?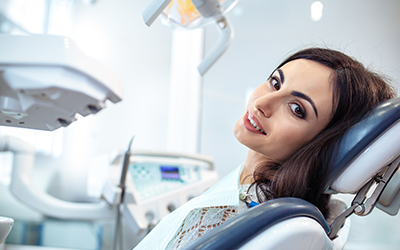 If you need a dental implant procedure, the chances are that you'll need to undergo a bone grafting process first. The term may sound scary, but that's because people aren't aware of what it means. Learning about it in advance can make the whole procedure go much more smoothly.
Bone Grafting
Some individual dental patients have an insufficient amount of bone in parts of their jaws. If you need to get an implant procedure on one of these parts, such as a crown or an implanted bridge, you'll need to obtain bone density from another source. It is generally better to use some of your excess bone from another place in your jaw or body. By doing this, you avoid the need for an additional procedure. Since your dentist will have to drill your jawbone irrespective of the material being used, it will draw jawbone shavings that can be used. However, your dentist will examine your condition and determine whether it is best to use your excess bone, a human bone from a tissue bank, processed animal bones, or mineral substitutes.
Is It Painful?
Whenever someone is recommended to undergo a dental or medical procedure, the first thing that crosses most people's minds is: how much does it hurt?
The good news is that when it comes to bone grafting, the procedure is virtually painless. You'll most likely be sedated throughout the whole process, and the recovery and healing process, as long as you follow the doctor's guidelines, is minimally painful. As always, pain management can be prescribed on an individual basis.
Depending on the material used for bone grafting, as well as various other factors, it may take a while for the bone grafts to fuse with your mouth's natural bones. In some cases, it may take up to a year. As soon as it is healed, you'll be ready for your dental implant.
If you need to undergo bone grafting or any other dental procedure such as dental extractions or implants and are searching for a reliable dentist, visit Coastal Periodontics now.