A+
A-
A
Main Content
Keeping Your Breath Fresh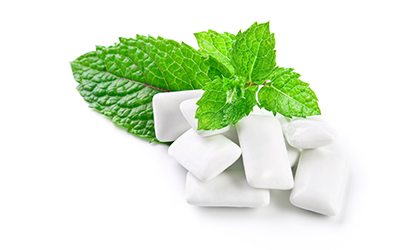 Bad breath can be a difficult problem to live with. It can cause embarrassment and isolation from friends and family. There are ways to mask the symptoms, some of which include breath mints, minty gum, or breath spray. However, unless you eliminate the underlying cause of bad breath, it will continue to return.
The most common cause of chronic bad breath is the result of bacteria buildup on the teeth and mouth. When speaking or breathing, air will pass over the bacteria and carry a foul smell along with it. Luckily, there are simple ways to avoid bad breath and improve dental health in the meantime.
How to Keep Your Breath Fresh
Practice Good Oral Hygiene – The best way to avoid bad breath is to practice good oral hygiene habits. This includes brushing at least twice a day, and flossing daily. It's also important to remember to brush your gums, as bacteria has been known to accumulate along the gum line. Use a toothbrush with soft bristles to avoid damaging or causing irritation to the gum tissue.
Avoid Stinky Foods – It makes sense that the food we eat will contribute to the way our breath smells. However, it's also a good idea to stay away from sugar. While sugar in itself does not have a foul smell, it's a major contributor to the bacteria that do.
Use a Tongue Scraper – Your tongue is another place that bacteria love to live on and thrive. We suggest investing in disposable tongue scrapers to be used in conjunction with brushing and flossing your teeth. This can go a long way toward ridding the entire mouth of stinky bacteria.
Get Regular Dental Cleanings & Exams – Lastly, the best way to remove any excess plaque, bacteria, or tartar is to visit your general dentist for regular cleanings and exams. These visits will allow your dentist to thoroughly clean any areas that may be difficult to reach or that you may have missed.
To make an appointment with our skilled periodontist Dr. Kate Wilson, please contact Coastal Periodontics located in Portsmouth, New Hampshire.