A+
A-
A
Main Content
3D Printing In Dentistry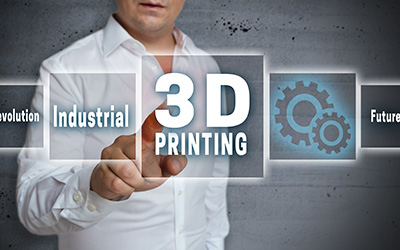 Many people think that 3D printing is a fairly new technology, however, we in the dental field have been using it for quite a while. 3D printing in dentistry is used to improve many procedures by providing accurate models of the teeth.
What Is 3D Printing?
3D printing is a process used to create a 3D image. A computer controls the machine, which uses successive layers of material in order to create the object. In addition to its use in the dental field, 3D printing is also now being utilized in the fields of construction, architecture, engineering, automotive, military, fashion, and jewelry.
Applications Of 3D Printing In The Dental Field
Below are a few of the ways 3D printing is used to improve dentistry:
Dental Implants – Dental implant surgery requires skill and mastery to make the operation a success. With the help of 3D printing technology, it's easier to scan the area in which the implants will be placed. Because implants are placed so close to the jawbone, it's important that the size, process, and material are all perfectly precise.
Tooth Replacement – 3D printing technology can be used to help dentists view the entire area where a tooth replacement will be placed. In addition to this added visibility, it's possible for your dentist to digitally design the artificial tooth, making sure it fits perfectly in your mouth.
Tooth Modeling – Tooth models are needed before dentists can place a crown, cap, or dentures in a patient's mouth. Luckily, 3D printing allows dentists to print a model in the exact size and shape of the tooth or teeth.
Because of 3D technology, it's easier than ever to get quality, precise dental treatment. To learn more about this amazing technology, or to make an appointment at our Portsmouth, NH office, please contact Coastal Periodontics today.