A+
A-
A
Main Content
Keeping Your Teeth Healthy During the Holiday Season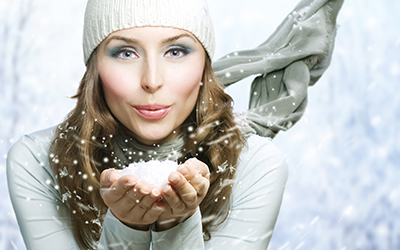 During the holiday season, most people spend time with family. Gift-giving, family dinners, and plenty of treats abound. Even though your oral health may be the last thing on your mind this season, it can be difficult to maintain good oral hygiene habits due to the increase of sugary treats and alcoholic beverages that may accompany the holidays.
Maintaining Oral Health During the Holidays
Below are a few tips to keep in mind while you're celebrating the holidays this year:
Wine – The acid levels in a glass of wine are high enough to eat away at your tooth's vulnerable enamel. As the enamel begins to weaken and wear down, you'll become more susceptible to tooth decay and dental cavities. When consuming wine, avoid swishing it around your mouth and try to make sure to rinse your mouth with water as often as possible.
Sugar – Plaque and bacteria on the teeth love to feed on sugar. As this happens, acid is created and the enamel is weakened. Because of this, we recommend going easy on the gingerbread cookies, candy canes, and hot chocolates. Of course, we aren't recommending that you abstain completely, but make sure to keep up with your brushing and flossing every day!
Times & Stress – Lastly, the holidays can be a very busy and stressful time. All the time spent at parties or shopping for gifts can cut into the time you spend brushing, flossing, and caring for your teeth. Additionally, the added stress may cause you to begin to grind or clench your teeth in your sleep which can crack or weaken the teeth. Luckily, your general dentist will be able to fit you with a custom night guard to protect your teeth.
Here at Coastal Periodontics, we want to wish you and your family a happy and healthy holiday season. If you have concerns about your gum health or to make an appointment with Dr. Kate Wilson, please contact Coastal Periodontics located here in Portsmouth, New Hampshire! Specializing in oral surgery, bone grafting, and more.