A+
A-
A
Main Content
The Power of Smiles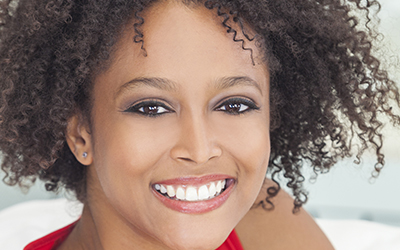 A smile is a universal and smile gesture that lets the people around you know that you are approachable, friendly, and feeling good. We smile when we're happy, but it's also possible to smile in order to feel happiness. There's an honest-to-goodness positive physiological reaction that occurs when you smile! This means we should never underestimate the power of a smile!
Benefits of Smiling More
Below are a few of the many benefits of showing off your beautiful smile more often:
Look Younger – Several research tests had participants view photos of people and judge ages. Those who were smiling were consistently judged as younger than they were!
Get Healthier – People who smile often tend to have lower cortisone levels (the stress hormone), which can lead to a healthy heart.
Feel Better – Smiling can release dopamine and endorphins in the brain. These not only fight stress but can act as a natural painkiller as well.
Be More Approachable – In studies of attraction, people rank smilers as more attractive. Smiles communicate that you're sincere, fun, and relaxed.
Improve Your Mood – According to research, smiling is a cyclical process. This means that even if you fake a smile, it signals to your brain that it's time to feel happier. Once your brain releases these endorphins, you really will feel better! Even if you're not feeling happy, try smiling until you do!
Coping Mechanism – People who smile more often tend to be better at handling stress and unexpected life changes.
Make Others Happier – When people see you smile, they're more likely to smile back. As discussed before, even insincere smiles can increase genuine happiness.
Creating Healthy Smiles in Portsmouth, New Hampshire
Here at Coastal Periodontics, we know that a healthy smile also means having healthy gum tissue. In fact, gum disease is the number one cause of tooth loss among Americans! To help keep your smile beautiful and healthy, make sure you're flossing and visiting Coastal Periodontics if you have any concerns or questions about your gum health. Our periodontics office is located here in Portsmouth, NH.