A+
A-
A
Main Content
Will Midnight Snacking Cause Tooth Decay?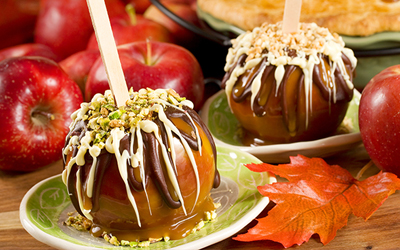 The urge to get a midnight snack can be a real battle for many people, especially those who are dieting. Other contributions to late-night snacking include stress, boredom, or insomnia. You can watch your resolve crumble as the day goes on, convincing yourself you deserve a treat!
Studies are now suggesting that late-night snacks contribute to weight gain, cholesterol and insulin levels, and other health conditions. So, it shouldn't come as a surprise that it can also lead to dental health problems.
Tooth Decay and Midnight Snacks
Late-night snacking has been proven to cause tooth decay and dental cavities. The severity of your tooth decay depends on what you eat before bed and the role that dental hygiene plays in your life. You should be brushing at least twice a day. Once in the morning and once before bed. Before bed is even more important because saliva flow slows down, providing the perfect atmosphere for bacteria on the teeth. Flossing is also important and can prevent gum disease.
Preventing the Need for Midnight Snacks
Overcoming the desire for midnight snacks means that you need to first assess what makes you crave late-night snacks. Once you know the reason, try the tips below:
Well-Balanced Meal – If you're still feeling hungry at night, you may not be getting enough nutrition. Having a well-balanced dinner will reduce hunger at night.
Drink Plenty of Water – Food cravings can sometimes mask simple thirst. Try drinking more water and use water flavoring if you find plain water to be too boring.
Avoid Acidic Foods and Drinks – Acidic food and beverages will eat away at the tooth enamel, making your teeth more vulnerable to decay and cavities.
Reduce Sugary Snacks – Reducing sugar intake will reduce the amount of tooth decay.
Floss and Brush Each Night – Flossing and brushing the teeth every morning and night will remove the plaque and food buildup on the teeth.
Visit the Dentist – Lastly, going to the dentist every six months for a cleaning and a checkup is a great way to avoid dental problems or catch them early on.
Here at Coastal Periodontics, we know that tooth decay and the buildup of plaque and tartar can also cause gum disease. If you're a late-night snacker and would like to check in on your gum health, please contact doctor Kate Wilson at Coastal Periodontics here in Portsmouth, New Hampshire. Serving Newington dental extractions and Newington oral surgery.