A+
A-
A
Main Content
Results of Skipping Dental Follow-Up Appointments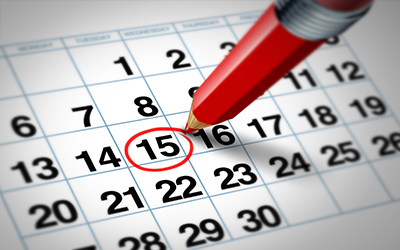 Many dental patients who need extensive procedures often feel like visiting the dentist for a follow-up is just a formality. However, follow-up visits are vital to ensuring proper healing and spotting the signs of potential problems. Choosing to skip your dental follow-ups may result in major oral-related problems, affecting the entire body.
Dental Follow-Ups
Dental follow-ups are typically recommended after more intensive dental work, like dental extractions, root canal therapy, or dental implant surgeries. A dental follow-up appointment is designed to ensure that the teeth and mouth are healing correctly and are healthy. Even if you believe that your mouth and teeth are healing properly, only a dental professional can verify this.
Missing your follow-up appointments can damage your dental and overall health. Small issues that would otherwise go unnoticed can become significant problems, resulting in the need for even more dental work. Potential problems may include:
Bone Loss – When a tooth is removed by a dental professional or if it's been knocked out or fallen out naturally, the area of the jaw bone underneath these lost teeth will begin to weaken. As bone loss occurs, the bone will become brittle and start to shrink.
Infection – There's a risk of infection any time you undergo oral surgery, but some patients are at a higher risk. Your follow-up is the best way to detect an infection, and antibiotics can be prescribed if needed.
Shifting Teeth – Some patients don't realize how much a problem it is when the teeth start to shift. Shifting can occur from ill-fitting dental crowns, bridges, or dental implants. Shifting teeth can change your bite pattern, creating pressure. A follow-up allows your dentist to make sure everything fits properly so teeth won't shift around.
Dry Socket – Whether a tooth has fallen or been knocked out, or if a tooth has been extracted, the loss of a tooth can result in a condition called dry socket. These can be painful and damaging, but your dentist can detect it at a follow-up exam.
Some patients may wonder if it's too late for a follow-up appointment. But in any situation, it's not too late to make sure dental problems have healed correctly and that you're getting the dental care you need.