A+
A-
A
Main Content
The Use of Botox in Dentistry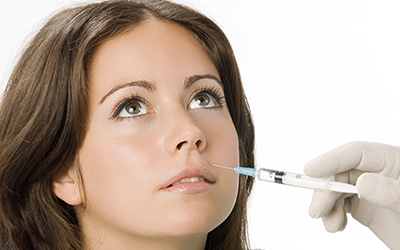 When you hear the word "Botox," your first thoughts are probably about its use as a wrinkle remover when injected into the skin. This is an accurate assumption because Botox is currently the most common cosmetic procedure. In fact, the American Society of Plastic Surgeons has reported that, in 2017 alone, there were around 7.5 million Botox injections!
It may surprise you to learn that Botox is now being used in dentistry as well!
What is Botox?
Botox is a drug made from a toxin known as Clostridium botulinum. This is the same toxin that causes botulism, fatal food poisoning. However, its paralytic properties have been approved by the FDA for cosmetic procedures.
Botox is used to block the nerve signals that control the movement of the muscles. This decreases the muscle's ability to contract and softens the skin around the injection site. Results are seen within a few hours and a single Botox injection can last as long as three months!
Use of Botox in Dentistry
Because of its ability to block nerve endings, Botox is now being used in dentistry. A trip to your dentist may now include Botox for the following procedures:
Improving a 'gummy smile' without the use of surgery
Treatment of bruxism (the grinding or clenching of the teeth during sleep)
Lip adjustment before or after oral surgeries or denture placement
Treatment of TMJ (temporomandibular joint disorder)
While the use of Botox at the dentist may be controversial, it has many benefits, both cosmetically and medically. In fact, around 10% of dentists are currently trained to administer Botox injections ad the American Dental Association is offering Botox training for members.
Here at Coastal Periodontics, it's important to us that our patients are educated about oral health and the trends in the industry. To make an appointment with a skilled gum tissue specialist, please contact Coastal Periodontics today. Our periodontal office is located in Portsmouth, New Hampshire.