A+
A-
A
Main Content
What is a Smile Makeover?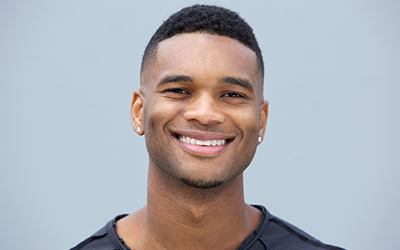 A nice smile can make a huge difference. It can give people a better first impression of you, make you come across as warm and nurturing, and boost your self-confidence.
Unfortunately, bad teeth or other oral factors can affect your smile. The great thing is that there are various cosmetic dental treatments that can help you get that perfect smile. These procedures are generally known as smile makeovers.
Common Smile Makeover Procedures
Some of the most common smile makeover procedures include:
Porcelain veneers
Invisalign
Teeth whitening
Tooth implants
Composite bonding
The great thing about the smile makeover is that the procedure is designed after taking your specific needs and desired outcomes into account. Several factors are taken into accounts, including:
Skin tone
Hair color
Facial aesthetics
Smile Design Principles (such as your tooth display, shape, width, length, proportion, and lip line)
Afterward, a tailored plan is created to help you get the perfect smile.
Do You Need a Smile Makeover?
There are various reasons why a person may need or want to get a smile makeover. However, ultimately, it depends on your personal preferences.
If you feel that getting a smile makeover will help you feel better and more confident about yourself, then you should certainly opt for one. Get in touch with a dentist to learn about the possible treatments you can opt for and make your decision accordingly.
If you're looking for an excellent periodontist in Newington, consider visiting Coastal Periodontics. They are among the best periodontists for dental implants and can guide you through your smile makeover process.