A+
A-
A
Main Content
Dental Health Tips for Parents of Teens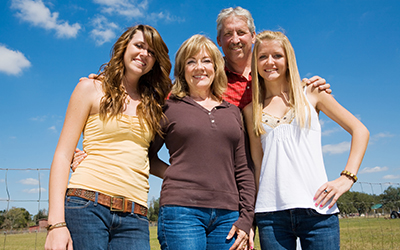 As your children get older and reach their teenage years, you're probably noticing that you have less control over their oral and overall physical care. Teens are faced with busier schedules, heavier homework loads, and a need for social interaction with their peers. This can often result in the neglect of their oral and dental health.
Oral Healthcare Tips for Parents of Teens
While you may no longer have direct influence over your child's dental care, there are a few things you can do to help make sure your child's dental health continues to be a priority throughout the difficult teenage years:
Keep dental supplies on hand – Make sure you're checking your child's bathroom to make sure he or she has plenty of floss, toothpaste, mouthwash, or any other dental supplies. It's likely your child isn't purchasing these products, and may forget to let you know that they're running low.
Be aware of your grocery list – While you can't control what your teen eats or drinks when they're not with you, you can control what kinds of snacks and drinks you keep on hand at your home. Keep sugary snacks and sodas to a minimum.
Make sure your child is using a mouth guard – If your teen is involved in sports, it's vital that he or she has a mouth guard. A custom mouth guard will protect your child's teeth and oral tissues in the event that they suffer a blow to the mouth. Mouth guards have also shown to decrease the risk of concussion.
Avoid oral piercings – Luckily we're seeing less of tongue and lip piercings among teens, but they're still out there. We strongly recommend that teenagers avoid these types of piercings as they can often lead to infections and chipped teeth.
Here at Coastal Periodontics, your child's dental and gum health is important to us. If your child is showing signs of gum disease such as:
Swollen and red gum tissue
Gums that are tender or painful
Gum tissue that bleeds easily, especially when brushed
Chronic bad breath problems
You may need to schedule an appointment with Dr. Kate Wilson here at Coastal Periodontics. Our periodontics specialist is located here in Portsmouth, New Hampshire.