A+
A-
A
Main Content
How are Lasers Used in Dentistry?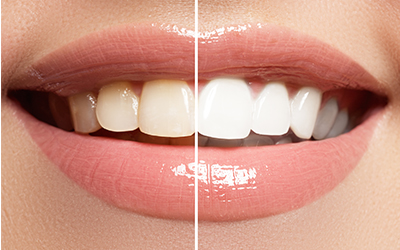 The use of lasers in dentistry began around 1994. While it was FDA approved and was successful at treating a number of dental problems, the American Dental Association (ADA) hasn't given any laser system its Seal of Acceptance as an alternative to traditional treatment.
However, it is stated by the ADA that it is optimistic yet cautious about the role of laser technology in dentistry. Yet, thanks to the FDA approval, some dentists are using lasers to treat various dental issues.
Tooth Decay: It can be quite difficult to remove decay within the tooth using traditional dentistry, as it affects the surrounding tooth. With lasers, not only can this be achieved more easily, but it can also prepare the surrounding enamel for the filling.
Gum Disease: During a root canal procedure, lasers can be used to remove bacteria from the gum and reshape them for better efficiency.
Teeth Whitening: There are various methods that can be used to whiten teeth. However, lasers seem to be the most efficient ones currently. The laser energy is used to activate a peroxide bleaching solution applied to the teeth to speed up the whitening process.
Lesion Removal: If a person is suffering from canker sores, lasers can be used to remove the lesion and relieve the pain.
Biopsy: A biopsy is a process in which a small piece of tissue is removed from the mouth using a laser. This tissue can be used to examine for cancer and other diseases.
Overall, there are various benefits of using a laser. Since it is less painful than traditional methods of dentistry, it requires less use of anesthesia. It can minimize bleeding during treatments and reduce the swelling of soft tissue.
However, laser treatments are more expensive than traditional treatments and may take a while before the ADA approves them, and they become commonly accessible for the general public. It is important to discuss your issues with your dentist before making a decision, as they'd be able to guide you better to what suits your particular needs best.