A+
A-
A
Main Content
The Link Between Heart Disease & Gum Disease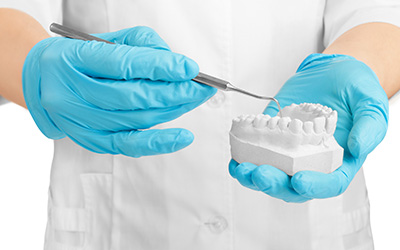 Periodontal disease (the advanced stages of gum disease) can have a negative effect on your overall health, oral health included. It's been found that, if left untreated, periodontal disease can contribute to heart disease, stroke, and coronary artery disease. Periodontal disease can cause harmful bacteria to be released into the bloodstream, which can mean deadly results.
Prevention Starts with Good Oral Hygiene Habits
When visiting your dentist, it's important to provide a current and complete medical history. Please include any prescription medication you're taking as well as any chronic ailments you may suffer from. This information is needed so that we're able to consult with your general doctor before providing dental treatment.
To avoid gum disease, preventative measures must be taken. These preventative measures include the following:
Brush your teeth at least twice a day. Don't forget to brush each tooth and use fluoride toothpaste. Brush for two minutes at a time to make sure you're cleaning each tooth.
Make sure you replace your toothbrush every 4 months or once the bristles begin to fray, whichever comes first.
Floss your teeth or use a water pick at least once daily. Flossing is the only way for you to clean the vulnerable areas in between the teeth that your toothbrush is unable to reach.
Lastly, make sure you're visiting your general dentist every 6 months for a dental cleaning and a checkup.
For more questions regarding gum disease or to make an appointment with Dr. Kate Wilson, please don't hesitate to contact Coastal Periodontics. Our office is located here in Portsmouth, New Hampshire.