A+
A-
A
Main Content
Signs of a Healthy Mouth & Teeth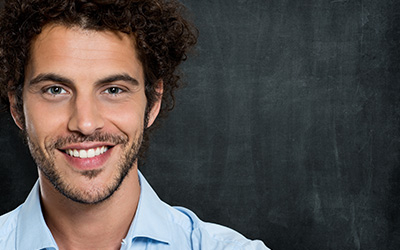 While it's important to know the symptoms of dental problems, it's just as important to know the signs of a healthy mouth. It's a good idea to know where your dental health is so that you know what to do if anything changes.
Signs That You Have a Healthy Mouth
Below are a few signs of a healthy mouth and teeth:
Healthy Gum Tissue – Healthy gum tissue is firm and pink. They should fit flush against the teeth without any gaps and no recession. If your gum tissue is swollen, red, tender, or bleeds easily, you may have gum disease. Brush and floss your gum tissue regularly to keep it healthy.
Strong Teeth or Restorations – Problems such as teeth grinding, dental cavities, and tooth decay can damage the health and strength of teeth and dental restorations. Your dentist will spend a part of each appointment checking on the strength and health of your restorations and your teeth.
Healthy Oral Tissues – Healthy oral tissues (such as the tongue, lips, and inside of the cheeks) should be firm, pink, and moist. If you notice any persistent sores, swelling, or tenderness in the oral tissues, these are symptoms that can indicate a problem.
Pleasant or Neutral Breath – If your mouth is healthy, your breath will either be pleasant or neutral. If your breath is consistently bad, this means that there are more bacteria present than there should be. Additionally, chronic bad breath can be an indicator of a more serious dental problem.
If you believe that you may have dental problems, please make an appointment for a dental cleaning and exam with your general dentist. For more information about gum disease or to make an appointment with Dr. Kate Wilson, please give us a call today. Coastal Periodontics is located in beautiful Portsmouth, NH.